Wax Paper manufactured and designed to meet food service standards throughout North America.
---
MPI produces food service paper from raw fibre to ready to use in your kitchen or restaurants. We can provide a pre-waxed base sheet, a waxed sheet or a finished product, ready to use.
Standard or to your custom specification.
We offer a range of standard wax paper cuts, or we can cut your paper to exactly the size you need.
Produced to food service industry standards.
We hold ourselves and our product to the highest standard, meaning you can feel confident in the quality of our wax paper products.
Perfect For:
Food Service Papers
Sandwich Wrap
Deli Wrap
Donut Paper
Patty Paper
"WRAP IT UP" with our wax paper!  See All Products  Get a Quote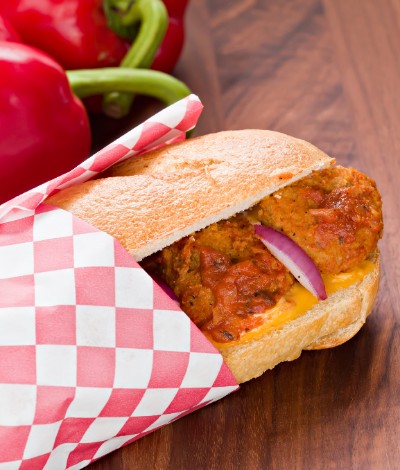 ---
Wax Paper Product Specifications
Our wax paper products come in the following specifications. Not seeing what you're looking for? Contact us.
PRODUCT CODE
DESCRIPTION
COLOUR
SHEET SIZE
CASE COUNT
PAPER/WAX BW
CASE WEIGHT
PAPER/WAX BW
CASE WEIGHT
SP 811
Scale Paper
White
8" x 11"
4 X 2M
18/21
20/25
SP 912
Scale Paper
White
9" x 12"
4 x 2m
18/21
20/25
CT 1519
Cap Tissue
White
14.5" x 9"
10 reams x 480
CT 1115
Cap Tissue
White
11" x 15"
CT 1515
Cap Tissue
White
15" x 15"
CT 1717
Cap Tissue
White
17" x 17"
CT 1722
Cap Tissue
White
17" x 22"
10 reams x 480
CT 1824
Cap Tissue
White
18" x 24"
5 reams x 480
10 lbs B/W
25
CT 1929
Cap Tissue
White
19" x 29"
5 reams x 480
10 lbs B/W
32
CT 2436
Cap Tissue
White
24" x 36"
5 reams x 480
10 lbs B/W
50
CTG 2030
Cap Tissue
Grey
20" x 30"
5 reams x 400
12 lbs B/W
35
DWP 1212
Dry Wax Paper
White
12" x 12"
1000
18/21
20/25
25 per 6m
DWP 1214
Dry Wax Paper
White
12" x 14"
1000
18/21
20/25
31 per 4m
DWP 1216
Dry Wax Paper
White
12" x 16"
1000
18/21
20/25
50 per 4m
DWP 1218
Dry Wax Paper
White
12" x 18"
1000
18/21
20/25
DWP 1414
Dry Wax Paper
White
14" x 14"
1000
18/21
20/25
DWP 1518
Dry Wax Paper
White
15" x 18"
1000
18/21
20/25
DWP 1524
Dry Wax Paper
White
15" x 24"
1000
18/21
20/25
PP 475
Patty Paper
White
4.75" x 5"
12 x 1000
18/21
20/25
PP 525
Patty Paper
White
5.25" x 5.25"
12 x 1000
18/21
20/25
DP 559
Donut Paper
White
5.5" x 9"
12 x 1000
12 plus 3 lbs wax
N/A
MFTC 300
MF Table Cover
White
40" x 300'
1 roll
9 lbs plus wet str
All Items can be procured in White or Natural/kraft